5 simple steps to preventing dry winter skin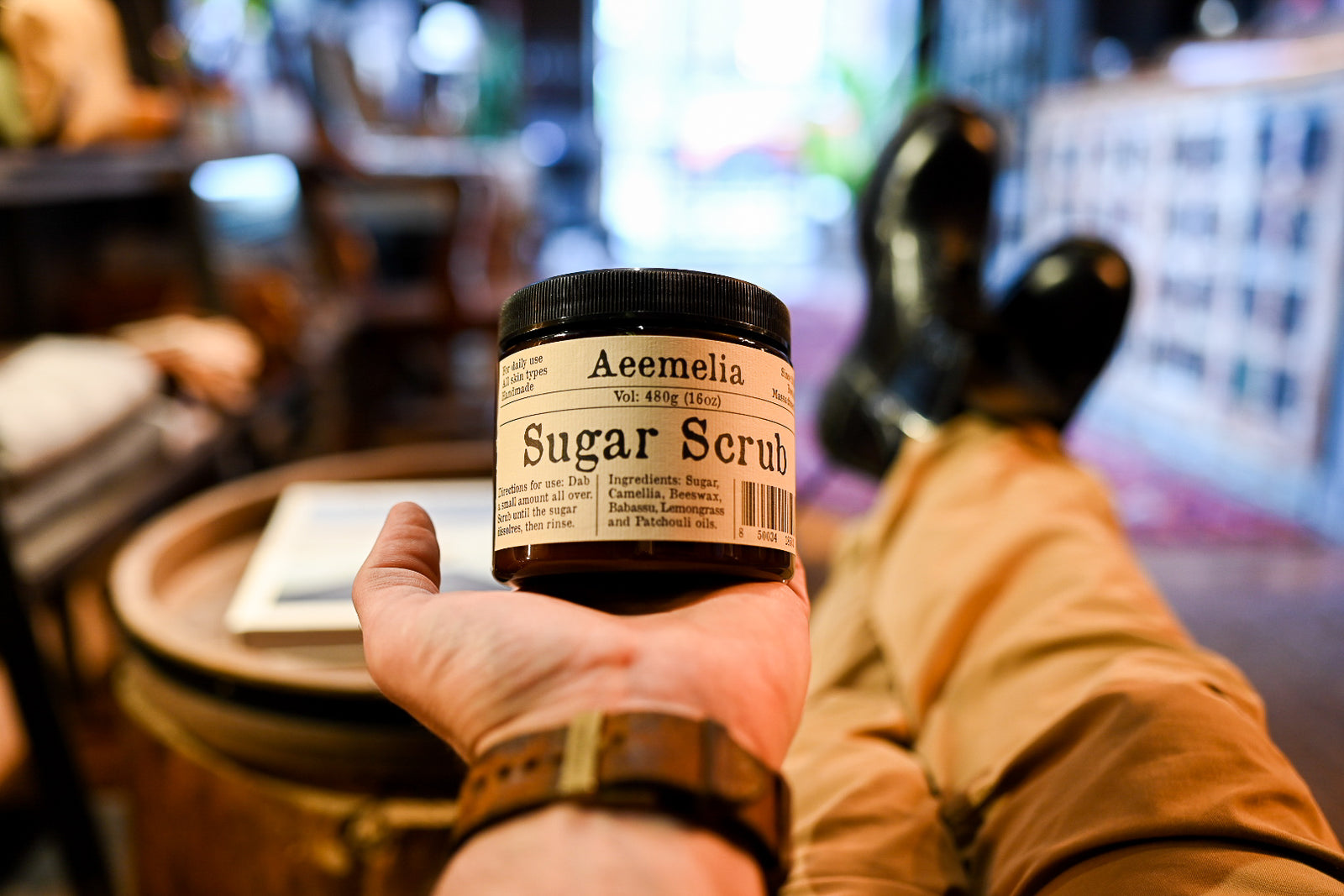 Save the scrubbing for the pits and the parts.  Many soaps can be drying to the skin, so focus on the areas that really need it. This will help your skin maintain natural oils that soap often removes in the shower. 
Exfoliate and hydrate simultaneously.  Trap in the moisture from your shower by using an oil while you are still in your birthday suit. We know you like it simple, so Aeemelia Sugar Scrub removes dry skin and provides a layer of moisture at the same time.  
Pat, pat with your towel. No need to go crazy rubbing your skin with a towel to dry off, just a simple pat dry will do. And while skin is still partially damp, prevent moisture loss by adding another layer of oil.  Try Aeemelia Body Oil which absorbs quickly so you won't get oil residue on your clothes. 
Drink water.  You already know this is good for you.
Take your balm to bed. Before turning out the lights, add some balm to feet, hands, and any other areas that feel extra dry.  Prevent the balm from rubbing off by putting on socks after you apply.
---